With the Sophrology app Accord-Sophro, your nights will be peaceful, your days stress-free
The Accord-Sophro app allows you to practice sophrology at home.
You would like to improve yourself, to stop stressing, you lack sleep, you are looking for well-being but you don't know how to do it, where to start? Why not try sophrology?
"With Accord-Sophro you feel more lightness in your body, more serenity in your mind. The meditations take on a great and sublime character."
Manage your stress in difficult times
You can clear your mind and manage stress today with the Accord Sophro App
Get a better and more restful sleep
By using our sessions such as "Schultz autogenic training" or "Sophro-Schultz", you will regain a restful sleep
Discover the benefits of sophrology by practising the sessions regularly and answer the questionnaires in the app in order to know yourself better.
Start using the Accord-Sophro App for free today
You will be able to create your free account in a few seconds, you just need to enter your name, e-mail and password. You will be able to follow your progress thanks to a questionnaire made by experts…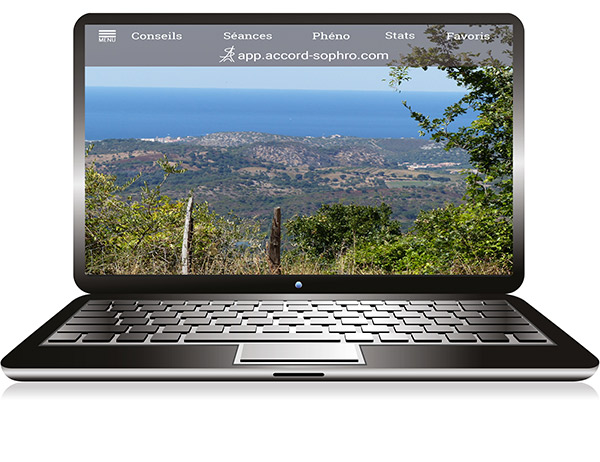 Start using the Accord-Sophro App
Blogs: You will find posts about sophro, its benefits, why it is so effective
Presentation of Sophrology app Accord-Sophro
Users of the Accord-Sophro sophrology application testify to their improvements
The Application was my first real experience of alternative medicine exercises. I try to do  several of them almost daily. I especially like the positive energy exercises
I think this is the easiest way to practice sophrology. A rewarding practice!
I keep this app for emergencies or when I simply need a boost. Practical during this confinement time.
I stumbled upon this app in late march when we were all stuck at home . I liked the idea of having a virtual coach to let me do the exercises when I wanted. I don't think I would have handled being locked up as well as I did without this little guy. I feel like I can tackle any challenge today.